Twisted Metal III is the third installment in the Twisted Metal series, and the first made by 989 Studios. It was released in 1998, and later re-released as a part of the PlayStation's Greatest Hits program. The game features several new characters as well as some characters from TMII.
Story
Calypso: "I am Calypso. Each year, I gather the twelve worthiest drivers to face off in the Twisted Metal competition. They must face each other-- and some of my friends-- to claim the ultimate prize. I grant a single wish; whatever the winner asks for. To the losers? DEATH! Welcome to Twisted Metal!"
The community today consider this game to be non-canon to the Twisted Metal storyline. Twisted Metal: Head-On became the real sequel to TM2. It actually does make sense because of what happened to Axel's arms, the case of Marcus Kane, Mortimer Scharf's life, and Krista Sparks' storyline.
Contestants
Returning Contestants
New Contestants
Boss/Unlockable Contestants
| Vehicle | Driver(s) | Description |
| --- | --- | --- |
| Minion | Minion | A Hellish demon who wants to spend eternity in Hell (Unlockable Character). |
| Sweet Tooth | Needles Kane | A clown who wants to eat all the candy he wants (Unlockable Character). |
| Darkside | Mr. Ash | Boss of Washington level (Unplayable Character). |
| Primeval | Unknown | Boss of the Blimp level (Unplayable Character). |
Game Modes
Single Player
Multi-Player
Battlegrounds
Intro Cutscene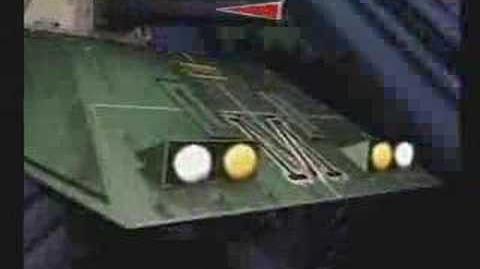 Trivia
​See Also
Community content is available under
CC-BY-SA
unless otherwise noted.