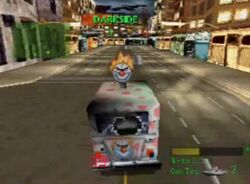 Warehouse District Warfare is the second level of Twisted Metal (1995).
Calypso's Nightclub spills out onto the streets where you and 3 enemies go head to head in the warehouse district of downtown LA.
Music tracks: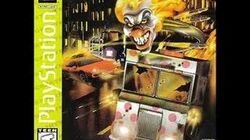 Trivia
A dog can be found in this level, crossing a street back and forth. It cannot be ran over, no matter how many times you try.
Originally the Freeway was part of the Warehouse district, but due to the opponent's AI needing more than 5 minutes to find the Player, it was cut and recreated as the Freeway Level.